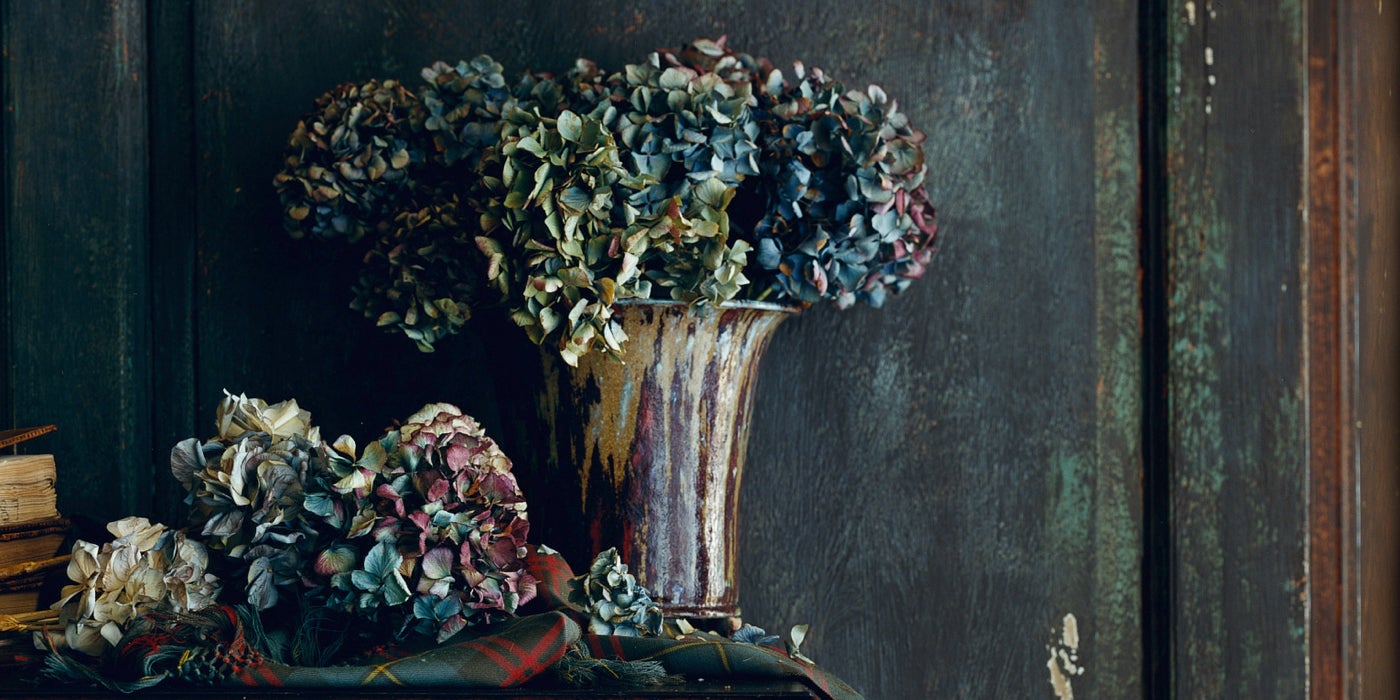 Kultur
Wirklich
zeitlos
Im Allgemeinen sind wir begeistert von allem, was neu ist, aber wenn es um unser Zuhause geht, ist es anders herum: Je älter, desto besser. Egal, ob geerbt oder gesammelt
All meine Lieblingsdinge sind alt.
Mein Ehering stammt aus einem Secondhandladen,
genau wie meine liebsten Stiefel, Kleider, Bücher und Gemälde.
Ich liebe Dinge, die nicht mehr ganz neu sind, bereits getragen wurden oder Abnutzungsspuren aufweisen.

Ich liebe alles,was angeschlagen, ausgefranst,repariert,moosbewachsen,rissig, verblichen,zusammengeflickt,abgeblättert,verschrammtoder verwaschen ist.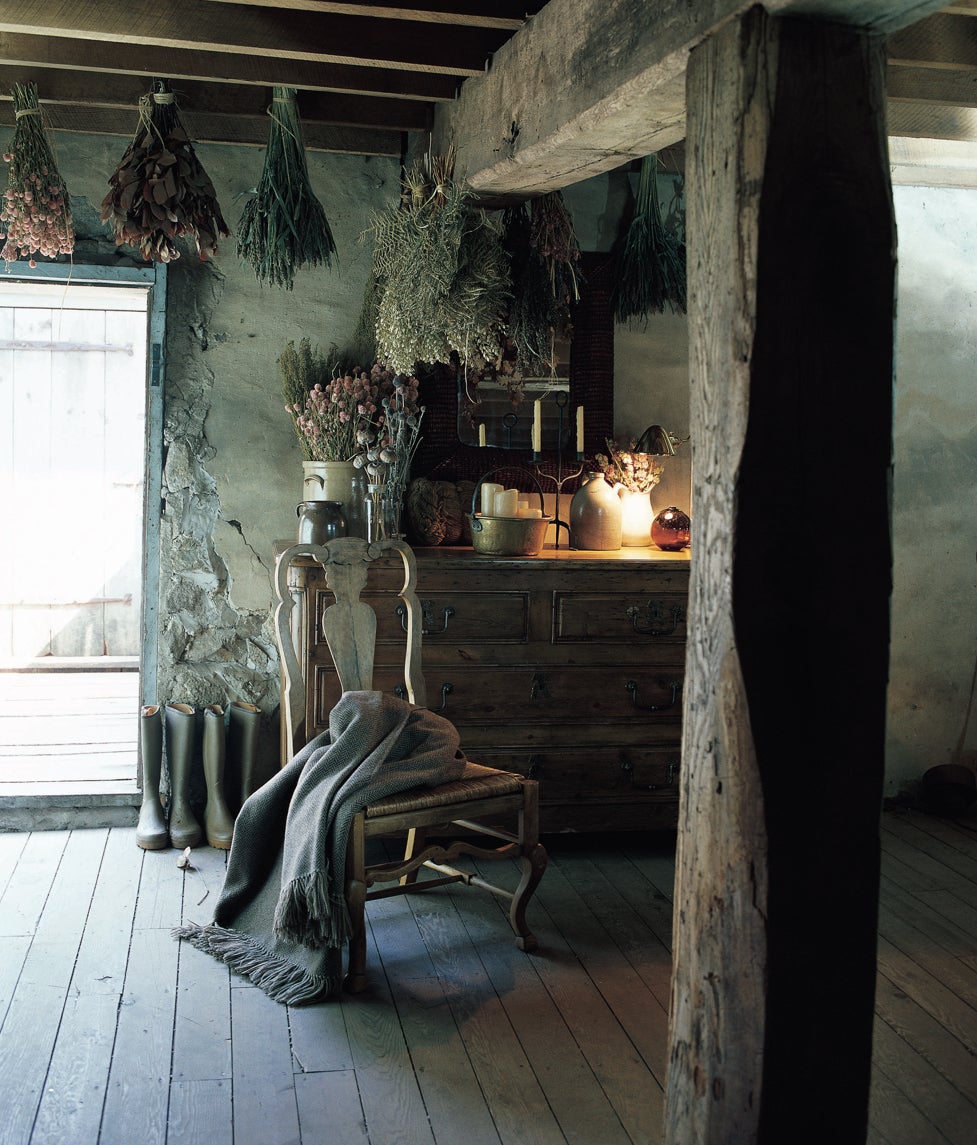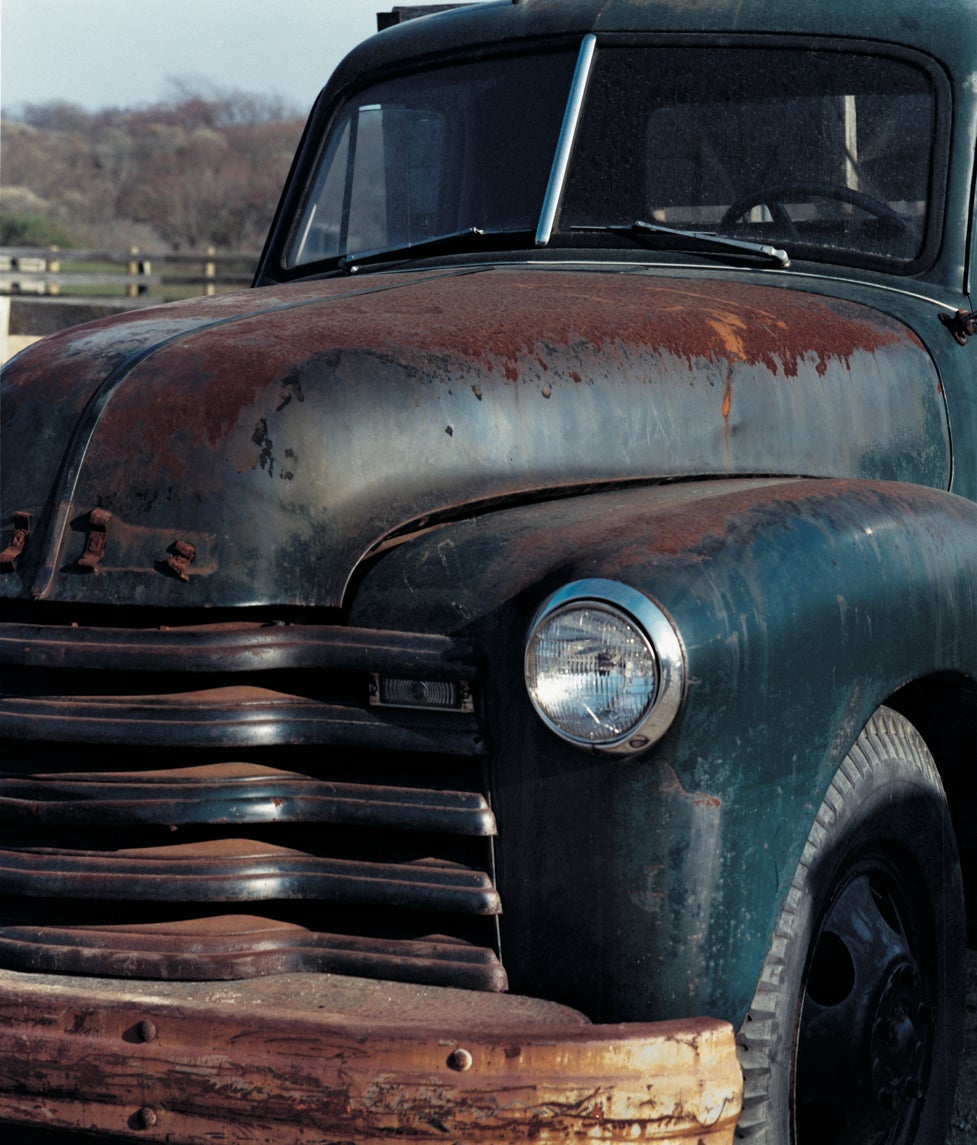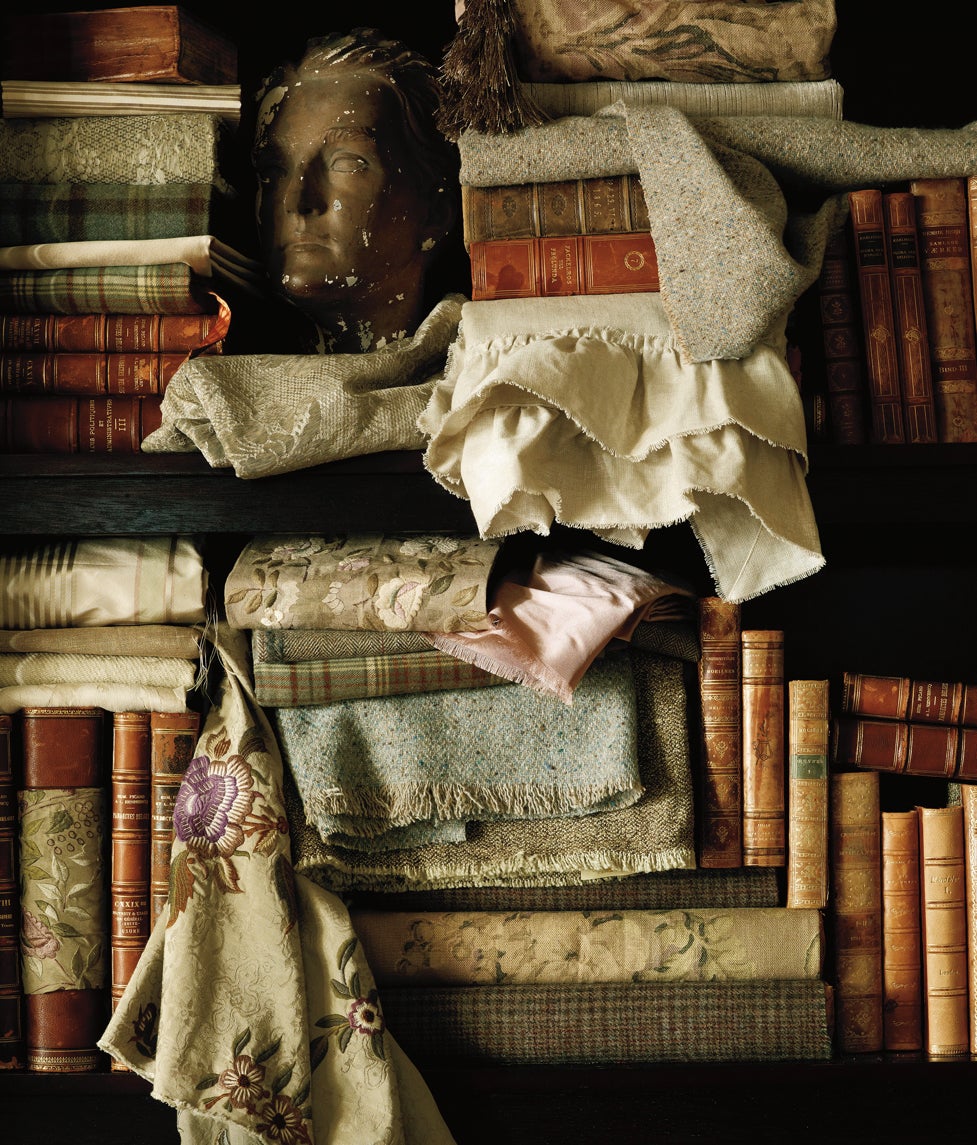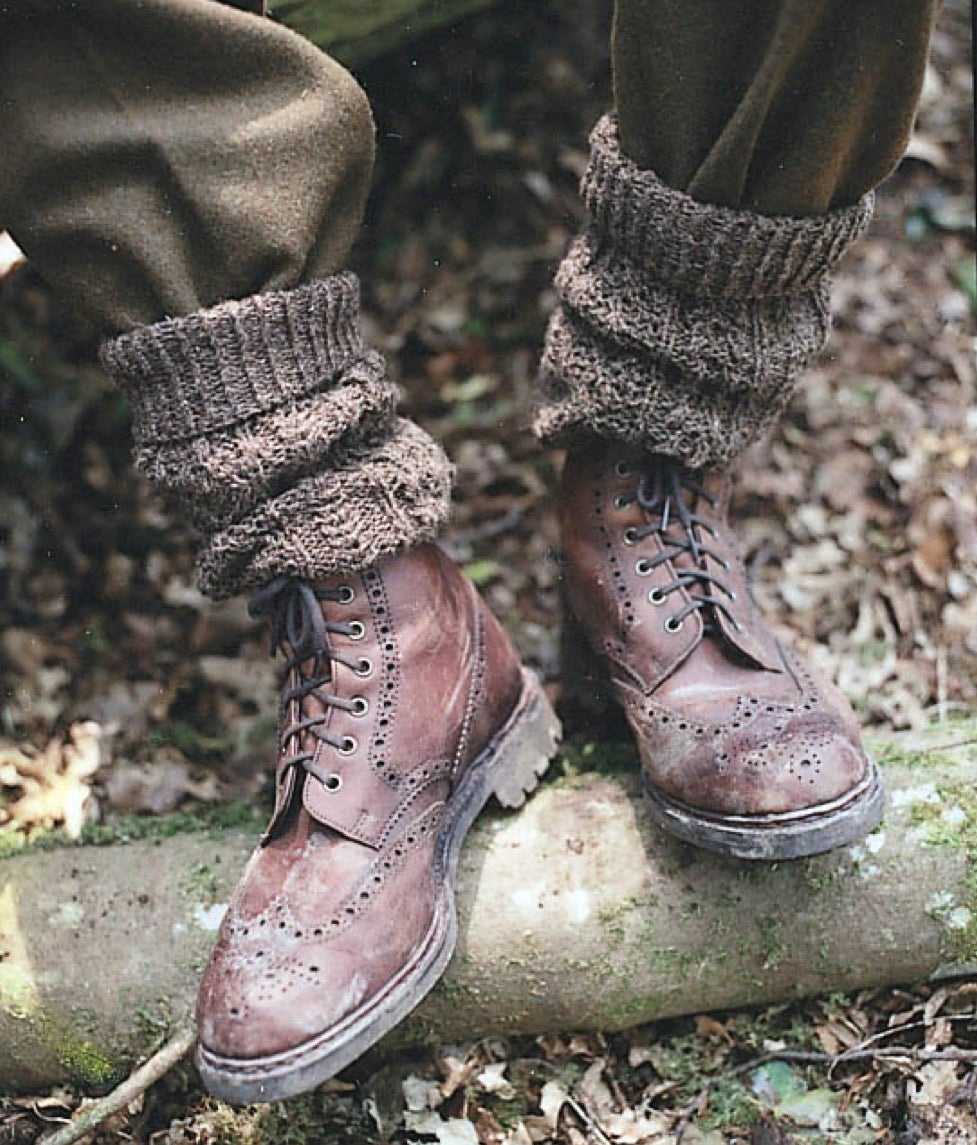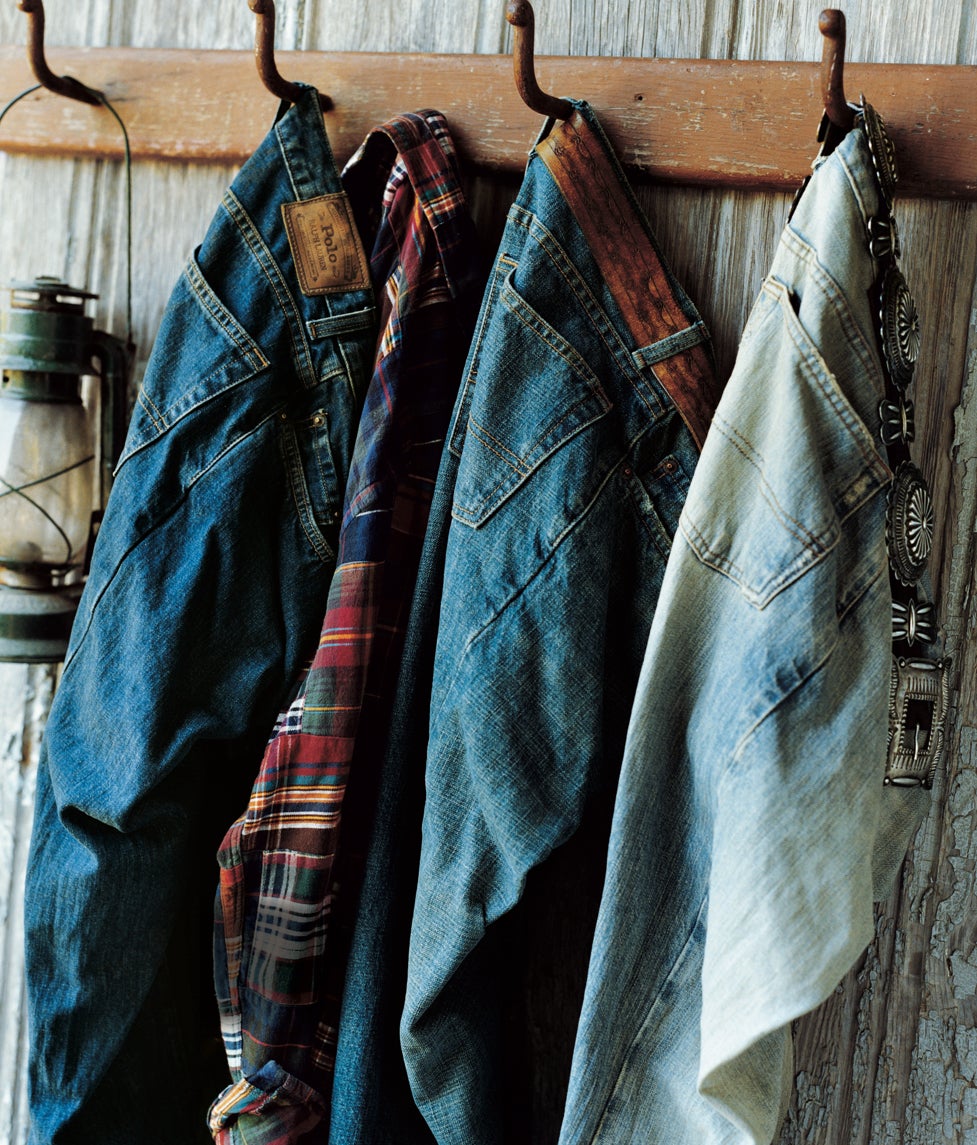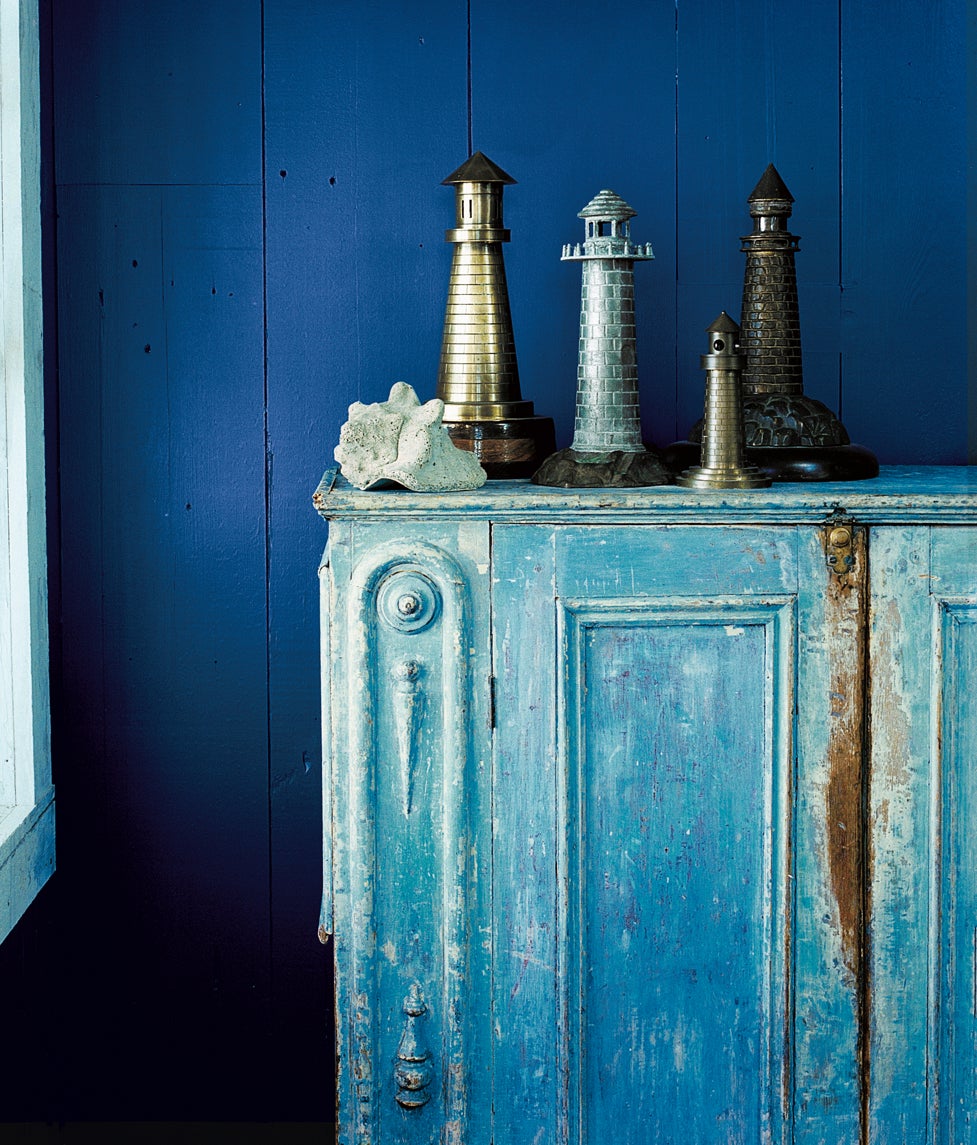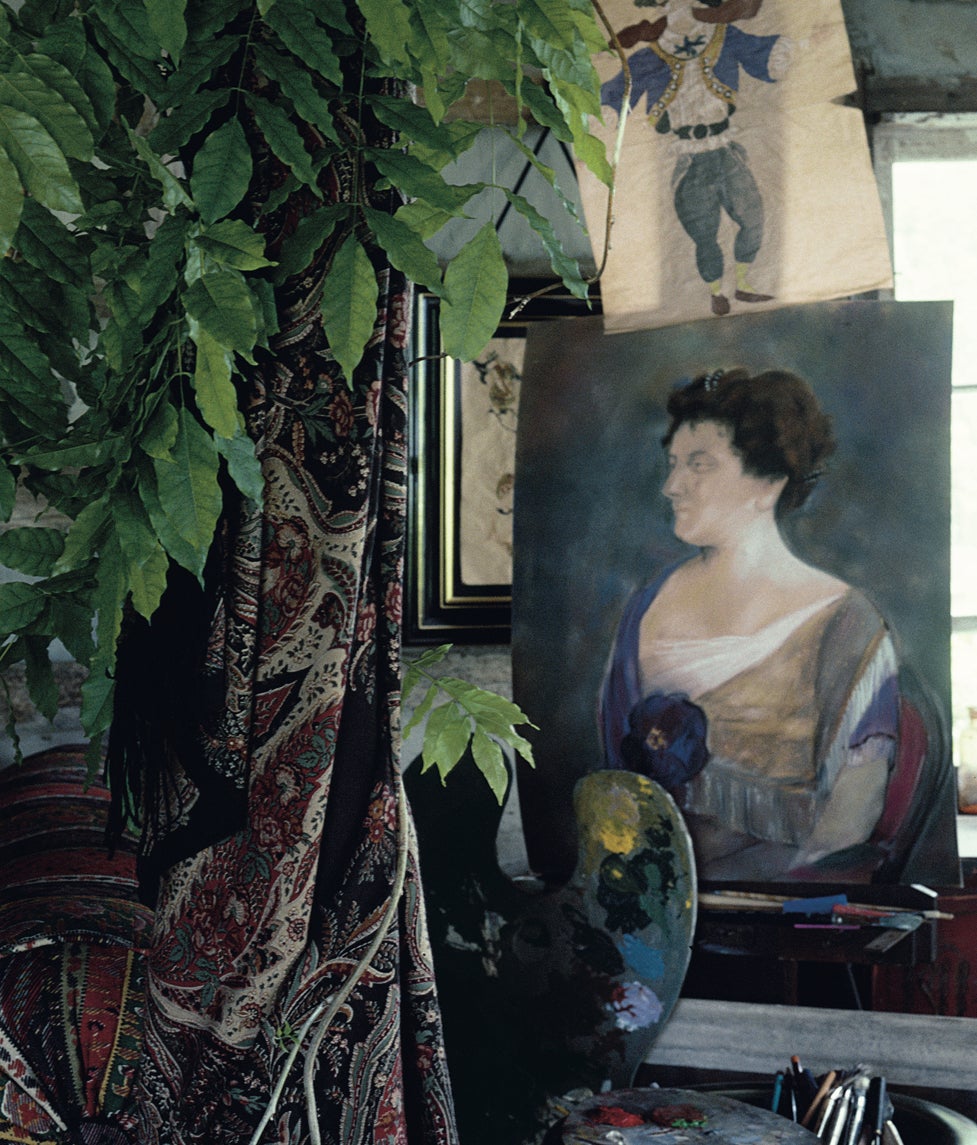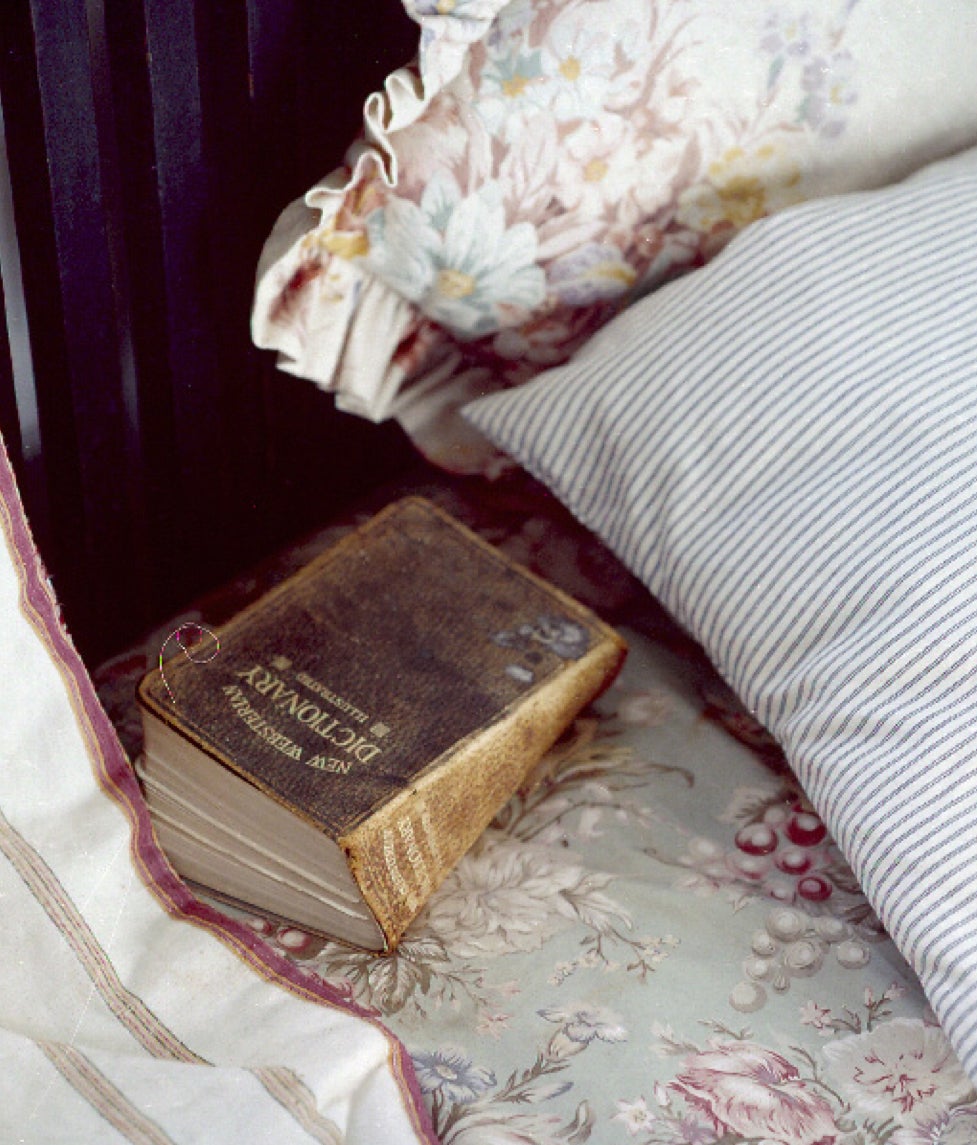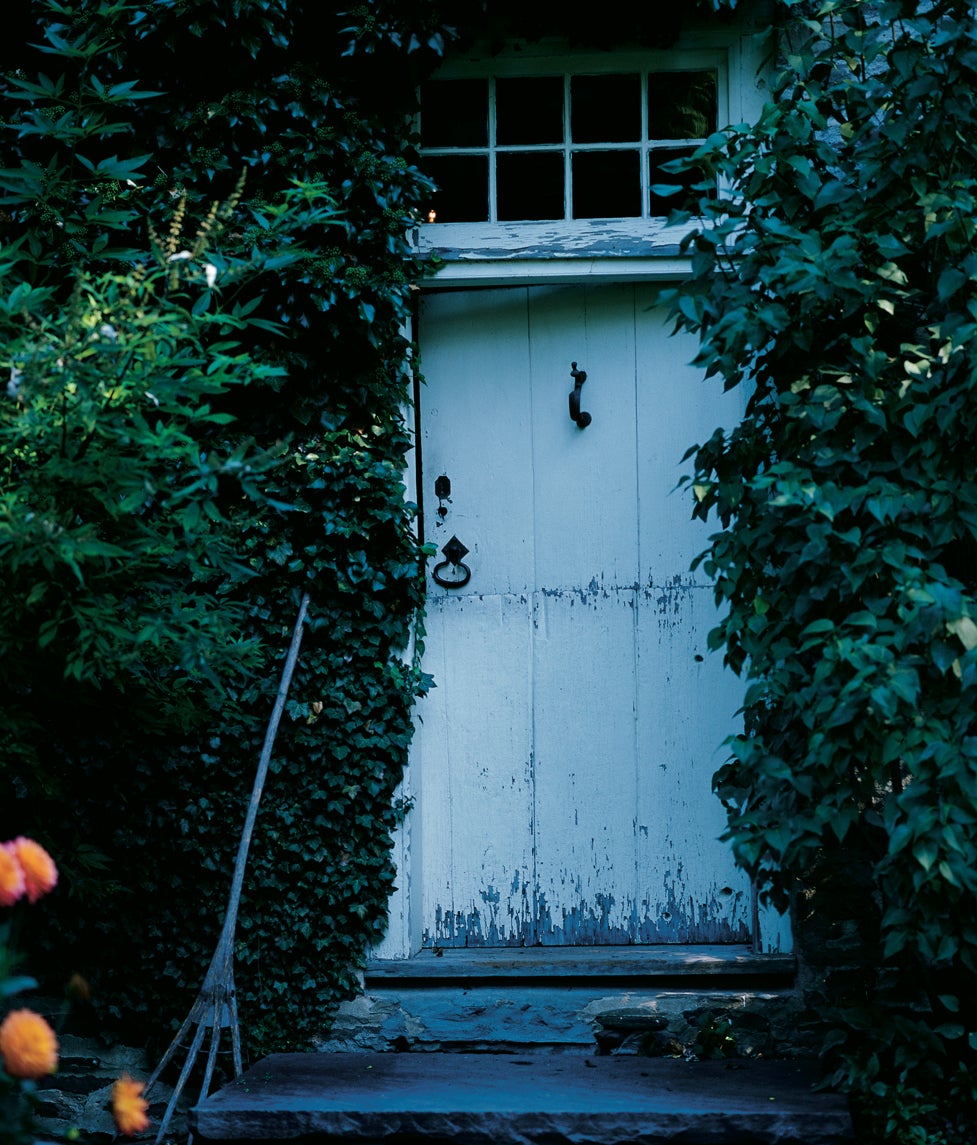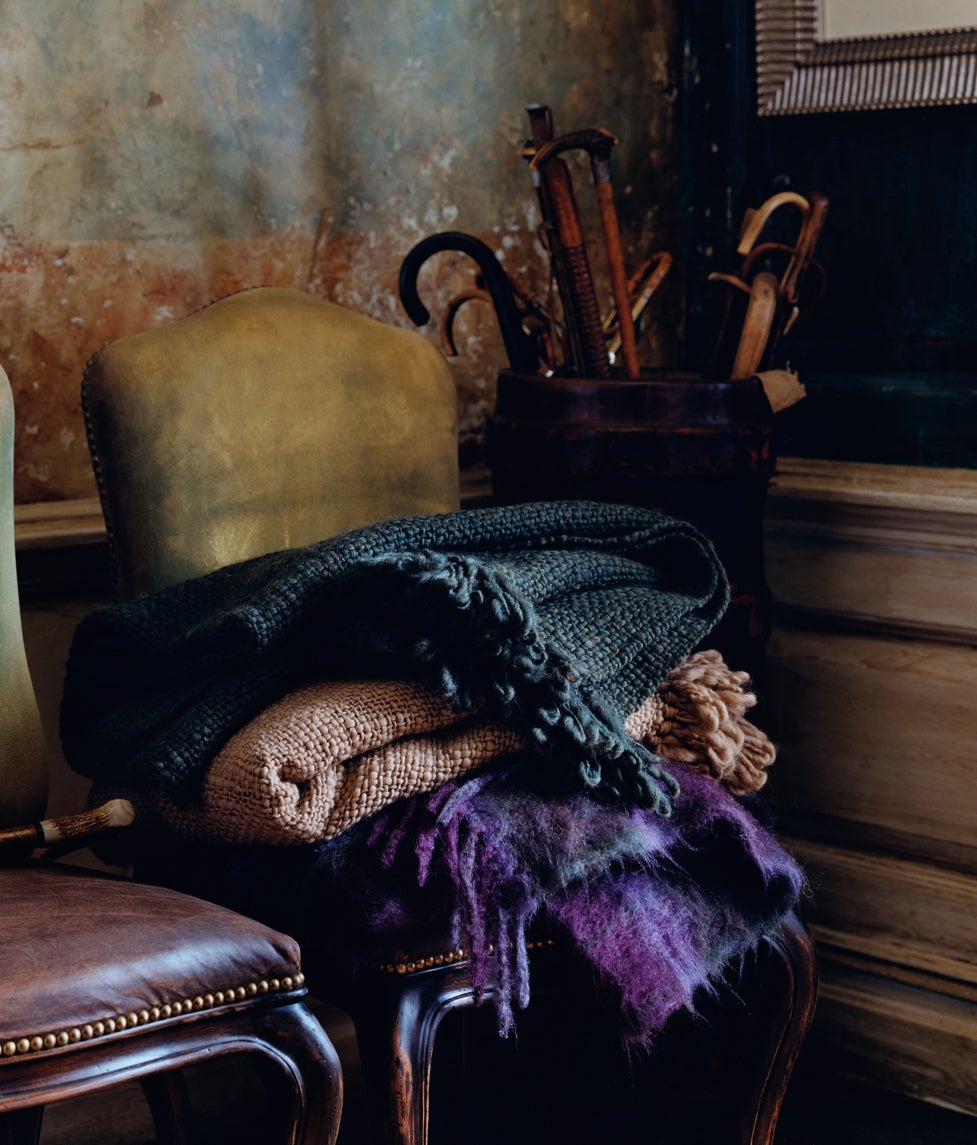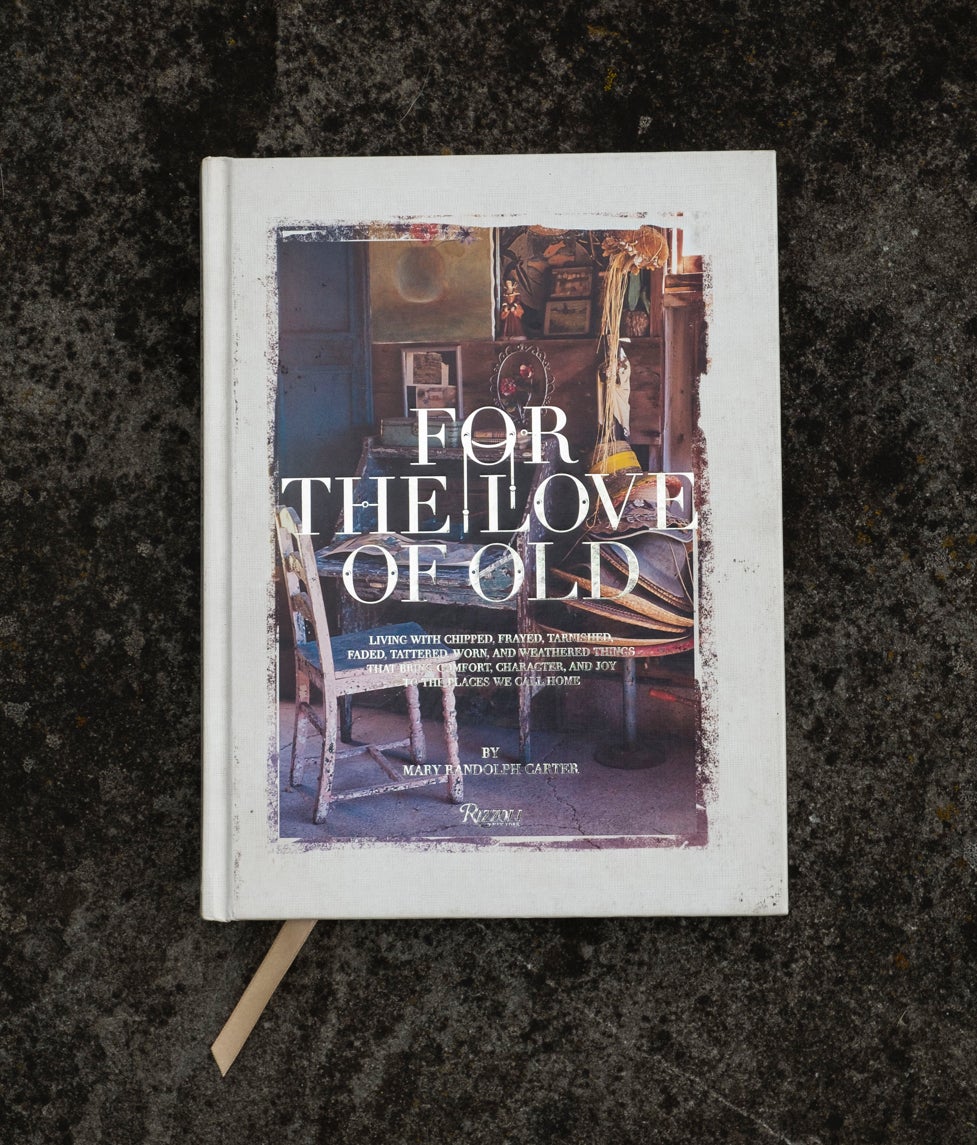 Ich bin schon immer ein Fan von rissigen alten Wänden, die ebenso viel Charakter besitzen wie das faltenüberzogene Gesicht von Georgia O'Keeffe. Es würde mir nie einfallen, den pockennarbigen Lack von der Eingangstür unseres 200 Jahre alten Landhauses abzukratzen. Ich bevorzuge rostige, verkratzte und über die Jahre abgestumpfte Schlüssel und Scharniere; verblichene Familienfotos in zarten Sepiafarben; Gemälde in kunstvoll vergoldeten, abgestoßenen Distressed-Rahmen oder gleich ohne Rahmen; alte Holzdielen, die unter den Füßen knarren und unter abgewetzten Teppichen hervorlugen; filigrane Papierlaternen; Gartenskulpturen, die schon unzähligen Sommerstürmen und Windböen standgehalten haben; majestätische Armsessel und Sofas, bezogen mit alten Stoffen; Tische, die mit gebrauchtem Porzellan und Silberbesteck mit Monogramm gedeckt sind; Fenster mit gemütlichen Fensterbänken, eingerahmt von schweren Vorhängen; alte Kaminsimse, die dem flackernden Feuer als schützendes Dach dienen, und überall verteilte alte Bücher und ausgefranste Kissen. Ich liebe solche Dinge, die unser Zuhause gemütlicher machen, weil sie unser Herz erfreuen.
Für mich sind sie symbolhaft für Orte, die wir unser Zuhause nennen, ganz gleich, ob alt oder neu, Wolkenkratzer oder Landhaus, umgeben von Flüssen, Wäldern, Hügeln oder Hochhäusern. Es spielt eigentlich keine Rolle, wo wir leben, sondern wie wir uns einrichten und ob wir ein behagliches Umfeld für uns, unsere Familie und unsere Freunde schaffen.
In einer Zeit, in der jeder verzweifelt jugendlich wirken will und nur neu "hip" ist, setze ich lieber auf Altes. Dabei geht es mir nicht darum, eine Revolution zu starten – ich möchte einfach Dinge feiern, die Bestand haben. Nicht nur abgenutzte oder eingetragene Dinge in unserem Zuhause, sondern auch "Herzensdinge" wie Liebe, Gefühle, Charakter und Integrität, die uns heute mehr als je zuvor als Stütze dienen.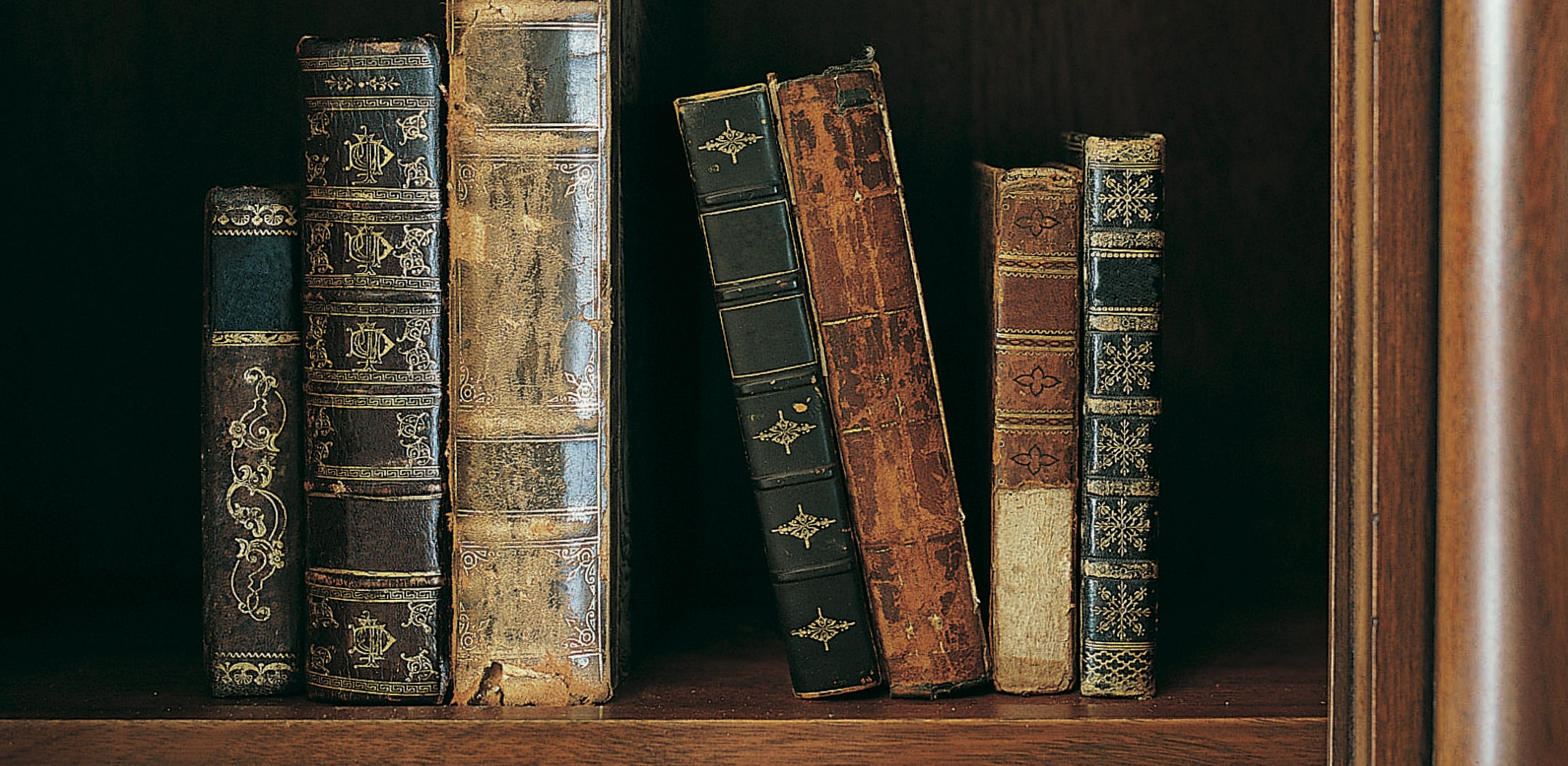 (Ein Auszug aus For the Love of Old, von Mary Randolph Carter, Rizzoli, 2006)
ist eine langjährige leitende Angestellte bei Ralph Lauren und derzeit für den Bereich Publishing zuständig. Außerdem hat sie sieben Bücher verfasst, aktuell The Joy of Junk.
© Ralph Lauren Corporation
MIT FREUNDLICHER GENEHMIGUNG VON Carter Berg